Make Your Own All-Natural Mascara. It's Surprisingly Simple.
The use of mascara dates back to ancient Egypt. Even though most mascara formulas contain the same basic formula – such as pigmentation, waxes, and oil – most of the commercial mascaras contain "other stuff" that is bad for skin health. Cosmetics are loosely regulated by the FDA. Also, some ingredients in commercial mascara are known to cause cancer in mice. Hence, most of the commercial mascara products are highly toxic to the human skin.
Making your own all-natural mascara is surprisingly simple and can be done with just a few beauty products. Liana Werner-Gray, an Australian health advocate, has created a recipe for homemade mascara that is free of harsh chemicals and preservatives. This recipe calls for coconut oil, beeswax, activated charcoal powder, and vitamin E oil. The coconut oil helps to nourish the lashes while the beeswax acts as a binding agent to keep the mascara in place. Activated charcoal powder adds color and volume to the lashes while vitamin E oil helps to protect them from damage.
Homemade Natural Mascara Recipe #1
To make this all-natural mascara, simply melt together equal parts of coconut oil and beeswax in a double boiler or microwave safe bowl until melted. Once melted, add in one teaspoon of activated charcoal powder and one teaspoon of vitamin E oil. Stir until everything is combined then pour into a clean container with an applicator brush attached. Allow it to cool before using it on your lashes for beautiful results! With this easy recipe you can have natural looking lashes without any harsh chemicals or preservatives.
Ingredients
Clean mascara container with brush extra-virgin coconut oil
1 1/2 teaspoons beeswax, grated
Activated charcoal:
1/4 teaspoon for light black mascara,
1/2 teaspoon for black mascara,
1/2 teaspoon cacao powder for brown
Source: mindbodygreen.com
The ingredients for making your own clean mascara are simple and natural. Start with a clean mascara container and brush, then add extra-virgin coconut oil to the container. This will act as the base of your mascara. Next, add 1 1/2 teaspoons of grated beeswax to the container. This will help thicken the mixture and give it a more solid consistency. Finally, depending on what color you want your mascara to be, you can add activated charcoal (1/4 teaspoon for light black mascara, 1/2 teaspoon for black mascara) or cacao powder (1/2 teaspoon) for brown.
Directions
The first step in making your own mascara is to put coconut oil, aloe vera gel and grated beeswax into a small saucepan over low heat. Stir the mixture until the beeswax has completely melted. Once it has melted, add charcoal to the oil mixture and stir until it is completely incorporated. After that, remove from heat and pour the mixture into a mascara container.
Making your own mascara can be an easy process if you follow these directions carefully. It's important to keep the heat on low while melting the beeswax so that it doesn't burn or become too thick. Once all of the ingredients have been added, stirring them together will ensure that they are evenly distributed throughout the mixture. Finally, pouring it into a mascara container will make sure that you have enough product for multiple uses. With just a few simple steps, you can create your own natural and affordable mascara!
Natural Mascara Ingredients
I have tried dozens of ingredients before finding the perfect combination for my recipe. The main ingredients are black mineral powder, which is a mixture of soil based minerals, and bentonite clay. Minerals in the powder provide the mascara with hue and consistency, while bentonite clay ensures that it dries and sets to prevent smearing. A single jar of mineral powder offers plenty of uses—it's enough for making more than fifteen batches of mascara. By using this recipe, you can create a safe and long-lasting mascara out of natural ingredients free from harsh chemicals or toxins for beautiful eyes.
Homemade Natural Mascara Recipe #2
Making your own natural mascara is a great way to save money and ensure that you are using only the best ingredients on your skin. This homemade natural mascara recipe uses simple, natural ingredients like black mineral powder, bentonite clay, vegetable glycerine, aloe vera gel and lavender essential oil. The black mineral powder provides a dark color for the mascara while the bentonite clay helps to thicken it. Vegetable glycerine adds moisture and helps keep the mascara from drying out too quickly. Aloe vera gel soothes and nourishes the skin around your eyes while lavender essential oil adds a pleasant scent.
Ingredients
¼ tsp black mineral powder
¼ tsp bentonite clay
⅛ tsp vegetable glycerine(4 drops)
¼ tsp aloe vera gel
5 drops lavender essential oil
Instructions
To make this homemade natural mascara, simply mix together ¼ teaspoon of black mineral powder with ¼ teaspoon of bentonite clay in a small bowl. Add ⅛ teaspoon of vegetable glycerine (4 drops) and ¼ teaspoon of aloe vera gel before stirring until everything is combined. Finally, add 5 drops of lavender essential oil for fragrance. Once all the ingredients are mixed together, transfer them into an empty mascara tube or container and use as you would any other store-bought mascara! With this easy recipe, you can have beautiful lashes without any harsh chemicals or toxins
Source: wellnessmama.com
How to Make Mascara Waterproof?
Mascara can help your eyes look brighter and more noticeable. But, if you're looking for a mascara that won't smudge or run when exposed to water, then you need to make it waterproof. Using beeswax is one of the most effective methods for achieving the desired result. The protective ingredient found in beeswax, propolis, has antibacterial, anti-fungal, and antiviral properties that can promote the growth of healthy lashes. Beeswax pellets are my go-to choice for measuring out small amounts due to their accuracy; if you don't have them, simply shred some beeswax off of a bar and use that instead.
Once you have the right amount of beeswax added into your mascara recipe, it will be much more resistant to water and other elements that could cause it to run or smudge. This means that your mascara will stay put all day long without having to worry about it running down your face in the middle of an important meeting or event. Plus, the added benefit of propolis helps keep your lashes healthy and strong so they look their best! So if you want a mascara that won't budge no matter what life brings you…then trying making your own using these simple tips.
Source: ouroilyhouse.com
How Long Does Mascara Last?
Mascara is an essential part of any beauty routine, and it's important to know how long it will last. Generally speaking, mascara can last up to 6 months if stored properly. To ensure that your mascara lasts as long as possible, be sure to secure the lid tightly after each use. This will help keep the product from drying out or becoming contaminated. Additionally, store the mascara in a cool dark place away from direct sunlight or heat sources. This will help prevent the ingredients from breaking down prematurely and reduce the risk of bacteria growth.
It's also important to pay attention to how your mascara looks and smells over time. If you notice that it has become dry or clumpy, then it's time to replace it with a new one. Similarly, if you detect a strange odor coming from the tube, then this could be a sign of bacteria growth and should be discarded immediately. Taking these steps will help ensure that your mascara stays fresh and effective for up to 6 months.
Source: ouroilyhouse.com
Simple and Easy Tips
Making your own mascara can be a fun and rewarding experience. With a few simple ingredients, you can create a customized mascara that is perfect for your needs. Here are some tips to consider when making an all-natural DIY mascara. When making your own mascara, it's important to consider the color you want to achieve. For an ashy or gray color, use less charcoal. If you're looking for a pure black mascara, add more charcoal. For a brown mascara, simply use half charcoal and half cocoa powder.
Once you have the desired color, transferring the mixture into the tube can be tricky. The mixture will be thick and pouring it directly into the tube may not work well. Instead, spoon the ingredients into a plastic bag and cut a hole in one corner so that you can squeeze it into the tube. Alternatively, you could also transfer it using a medicine dropper. With these tips in mind, making your own custom mascara should be easy and enjoyable!
Source: (ouroilyhouse.com)
Allergic reactions are very common with most mascara users. These reactions are as a result of harmful chemicals found in these products. Some of these ingredients include aluminum powder, methylparaben, benzyl alcohol, and ceteareth-20. That is where all-natural, homemade makeup, DIY mascara comes in handy.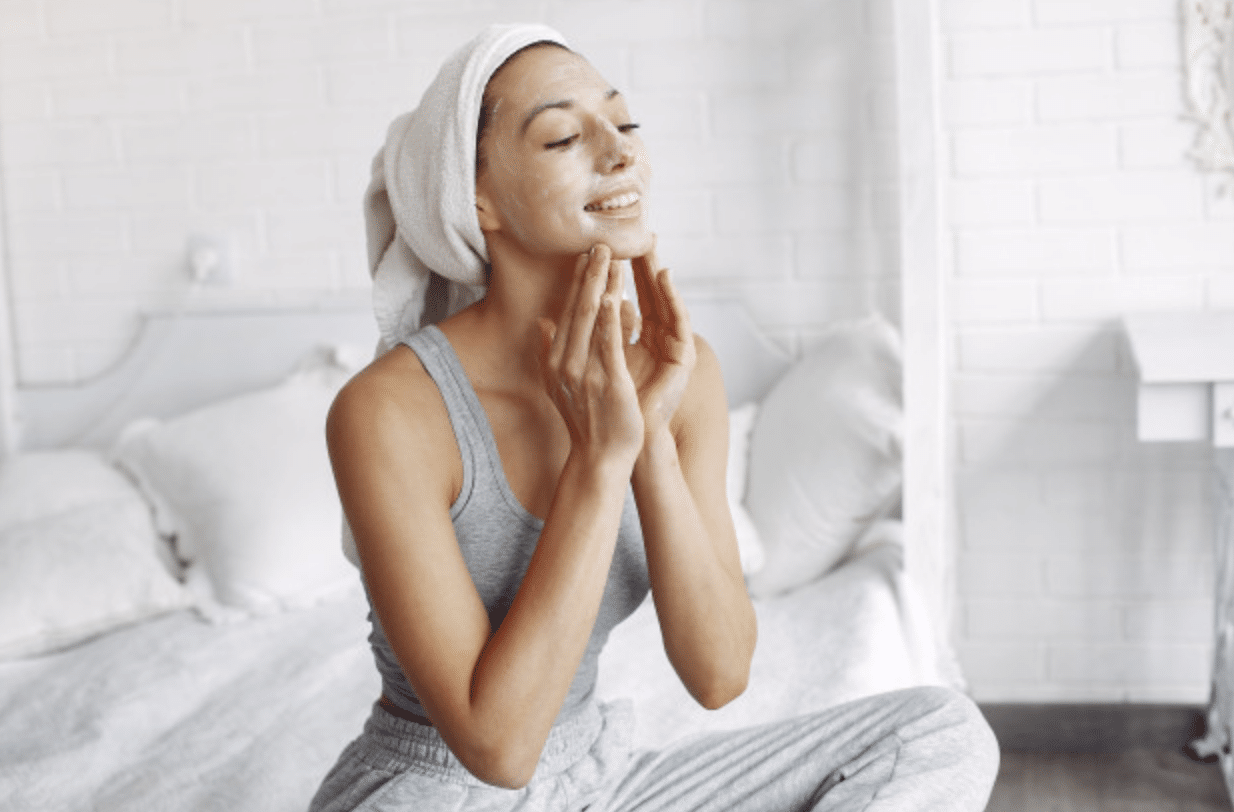 Disclaimer
When it comes to DIY skin care, hair care and body care products, it is important to remember that the end result can be affected by a variety of factors. Temperature, humidity, light and ingredient quality all play a role in the outcome of your product. While some recipes can be amended by remelting or adding ingredients, others cannot. It is therefore important to read through these whole recipes before beginning and to have fun with the process!
We take no responsibility for any DIY skin care product, DIY hair care product or DIY body care product you make using our raw DIY ingredients if they do not perform as expected. We hope you enjoy making your own products and wish you success in creating something special!
Homemade mascara will help you get rid of raccoon eye conditions once you start to sweat. Beeswax is an important ingredient in a homemade mascara. It makes the solution thicker and waterproof. The amount of beeswax you add to the mix will control the thickness of the substance. It will give you a thicker and waterproof mascara as a result. Your eyes will feel much better when you use such a product. It is not harmful to the skin and doesn't have any side effects. That is why most people are shifting to all-natural cosmetic products these days.